The latest Facebook app for iPhone adds some interesting metadata to the user agent sting. The user agent in the web view part of the app, that is (when you follow a link in a status message).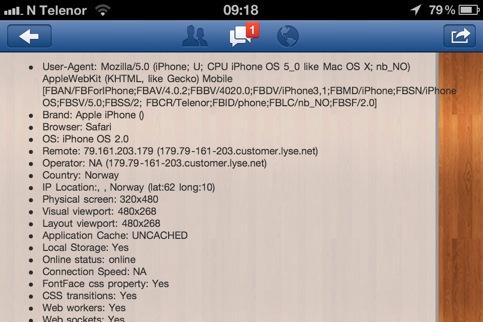 Picture above shows the user agent and more (captured here).
The extra stuff is:
FBAN = Application Name
FBAV = Application Version
FBBV = Build?
FBDV = ?Device??
FBMD = ?
FBSN = ? Obviously something to do with the OS/platoform
FBSV = ? Can it be OS version?
FBSS = ?
FBCR = Carrier
FBID = ?
FBLC = Language code
FBSF = ?
Don't know what it all means but some are obvious. Anyone know the rest?