I've always been working with remote teams. For this reason probably, I like to try new ways to collaborate. Skype was a hit for a long time. Yammer too. But then came Slack.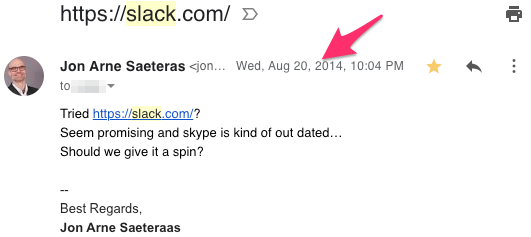 First release of the Slack app was done in 2013. A year later, it had already been on the radar for a while.
Slack doesn't only replace Skype and Yammer. Through its numerous apps and integrations it's the hub of everything that goes on in an organisation. Potentially replacing, WIKIs, chats, video conference tools, email, phone etc.
Today, I not only use Slack professionally, but also for other side projects and friend groups 🙂